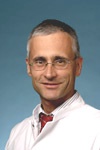 Main Research topics
About 50 scientists at the IFB systematically research in presently over 20 studies the diverse pathologies – psychiatric, (neuro)endocrine, social, genetic, metabolic or molecular ones. Researchers are working interdisciplinary on topics like stigmatization of obese persons, eating disorders, and projects investigating the interplay between brain function and eating behaviour. Others work on basic scientific questions of the pathomechanisms of excessive fat tissue and genetic influences on obesity. To meet the complexity of adiposity the IFB integrates not only the classical disciplines such as internal medicine, pediatrics, and bariatric surgery but also psychiatry, psychosomatics, sports medicine, bioinformatics as well as modern imaging technologies. The IFB benefits from optimal diagnostic tools such as the latest faculty acquisition of a PET-MRT and from medical equipment suited for obese patients. The supporting Core Units comprise a data center, imaging, animal models and clinical phenotyping facilities. IFB researchers are establishing evidence based measures of prevention and treatment of adiposity and its associated diseases and perioperative complications based on a consistent trial-based strategy. Within this approach structured pathways for patients and treatment guidelines have been developed. Research findings are being taken into account in therapy and vice versa.
Training Programmes
The IFB furthermore supports in a specific career-program students, young scientists, and physician scientists at all levels of medical and scientific training so as to recruit young talents. The IFB offers internships for students, research stays for medical students and rotational position for young medical doctors (http://ifb-adipositas.de/en/career/rotation-jobs-metarot). Every two years, we host a summer academy – the Leipzig International Meeting of Interdisciplinary Obesity Research (LIMIOR) (http://ifb-adipositas.de/en/research/limior).