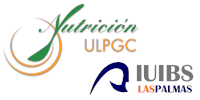 Main Research topics
The Nutrition Research Group of the Research Institute of Biomedical and Heath Sciences Institute, University of Las Palmas de Gran Canaria, in collaboration with other Institutions, is a leading Spanish research group in the area of dietary and nutrition studies. We have been gathering by interview dietetic, anthropometric and biochemistry information in different representative samples of the population in Spain consisting of almost 30.000 persons and stemming from more than 20 research projects in collaboration with the Health Administrations, and also as a result of public-private partnerships. Prof. Lluis Serra-Majem has directed national obesity surveys in Spain both in adults and children and developed the KIDMED index to assess the Mediterranean diet pattern in children and adolescents. In addition, this group in Spain has led collaborations with other European countries in the field of nutrition studies, within the context of European Union Framework Programmes. The Group has taken part in projects like Euralim, Eurreca (EURopean RECommendations Aligned Harmonising nutrient recommendations across Europe with special focus on vulnerable groups and consumer understanding), Beneris (Benefit-Risk assessment for food: an iterative value-of-information approach), Plantlibra (PLANT FOOD supplements: Levels of intake, Benefit and Risk Assessment), Epoxchi (Individual food consumption data and four exposure assessment Studies for children in Europe: food colours, selenium, chromium and lead) or ENHR-II (Report on Nutrition and Health Status in the European Union), just to mention some examples.
On the other hand, the ULPGC Nutrition research group participates in the SUN cohort (21.679 participants have enrolled to date in the cohort since 1999), and is a member of the "CIBER of Physiopathology of Obesity and Nutrition" (CIBEROBN) collaborating actively in the planning, recruitment and analysis of the Predimed Study (7.447 volunteers participated in this intervention with Mediterranean diet, a key study realized on nutrition in Spain), and in the current Predimed Plus (an intensive weight-loss lifestyle intervention with energy-restricted Mediterranean diet, physical activity and behavioural intervention in approximately 6.000 adults with overweight or obesity).
Other researchers of the group are: Prof. Patricia Henriquez Sánchez, MD, PhD; Prof. Almudena Sánchez-Villegas, PharmD, PhD; Inmaculada Bautista Castaño MD, PhD; Cristina Ruano Rodríguez PharmD, PhD; Mariela Nissensohn RD, PhD; Jacqueline Alvarez Mcs, PhD ; Elena Díaz Benitez NR; Raquel Hernández García NR; Miguel A. Silva del Valle NR.
Training Programmes
Master degree in Biomedicine Research (Research Institute of Biomedical and Health Sciences)
Doctoral studies: PhD program in Biomedicine Research (Research Institute of Biomedical and Health Sciences)
Courses:

Master program in Breastfeeding
University Expert in Community Nutrition applied to International Cooperation
University Expert in Gastronomy and Nutrition
Winter School on Public Health Nutrition